Long Island executive buys second Lake George resort
By Robin K. Cooper  –  Reporter, Albany Business Review Jan 3, 2022
Long Island manufacturer Robert Hansen has purchased the 3.4-acre Country Cottages & Motel on Vito Road in Diamond Point from longtime owners Cesare and Virginia Portes for $2.75 million.
The sale closed Dec. 28. Broker Mitch Muroff of Muroff Hospitality Group handled both sides of the transaction. Hansen purchased the business through a real estate holding company called Country Cabins LLC.
"We had a couple of buyers interested and it came together very fast. It took about two months," Muroff said.
It was the second time in seven months that Hansen has purchased a Lake George resort property. Hansen is the owner of Islandaire, an air conditioning and pump manufacturing company in St. James on Long Island.
Hansen's first acquisition in Diamond Point occurred June 15 when he bought the 1.3-acre Lake George Suites on 3678 Lake Shore Drive for $3.2 million. Muroff also handled both sides of that deal.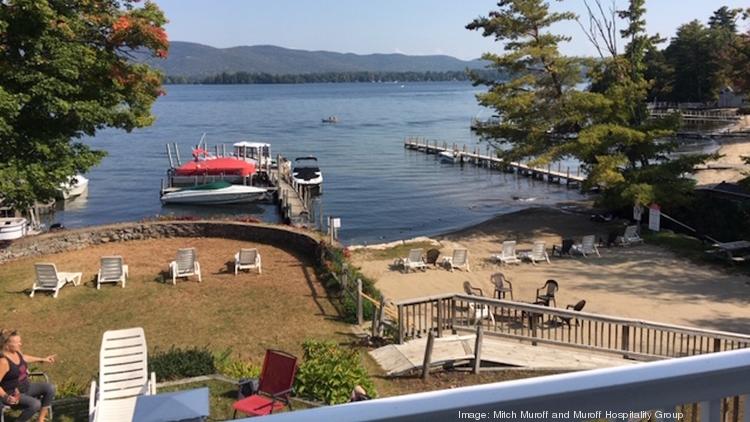 The Portes family operated Country Cottages for nearly three decades. The resort includes 17 one-, two- and three bedrooms cabins, four motel rooms and a 3,600-square-foot home. The 31 Vito Road property is located in a wooded area just west of Lake Shore Drive, about three-tenths of a mile south of Hansen's Lake George Suites, which is located on the lake.
"There are a lot of people interested in hospitality property around Lake George," Muroff said. "We have more buyers than we have sellers."
Muroff Hospitality Group is coming off a strong year. Besides selling two resort properties to Hansen, Muroff also brokered the sale of the 65-year-old Flamingo Resort on Lake George on Nov. 30.
Massachusetts real estate investor and tax analyst Chris Kozaczka and his family purchased the 4.63-acre Flamingo at 3914 Lake Shore Drive for $6.5 million.
Demand for Lake George resort properties is growing in part because of a shift in vacationing habits since the Covid-19 pandemic began, Muroff said.
"People are traveling more locally by car rather than getting on an airplane and going to Europe and other vacation spots," he said. "It is driving up real estate values in Lake George."
Occupancy rates and room rates also are increasing as demand grows and the number of available rooms shrinks as some older properties with cabins and motels are being purchased and converted into single-family homes.