$

1,349,000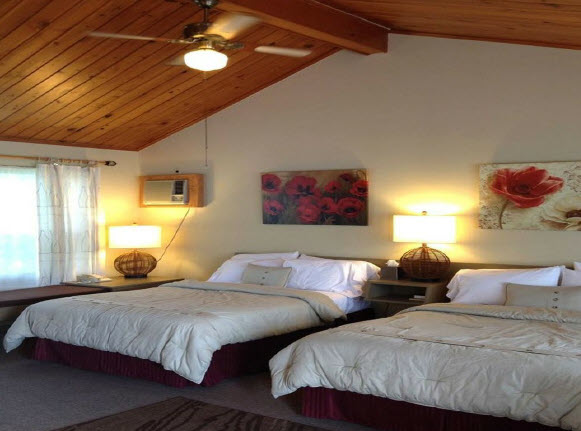 Vinehurst Inn & Suites
The Vinehurst Inn & Suites in America's coolest small town is a turnkey business with 26 guestrooms
and suites, plus a spacious Owners home. Conveniently located one mile south of Keuka Lake, in the
heart of Finger Lakes Wine Country. This recently renovated Inn has 20 standard rooms, 3 spacious
Jacuzzi suites, 2 large family suite/apartments (including a full kitchen, dining area and 2 bedrooms with
either 1 or 1 ½ baths) and 1 efficiency suite. The facility also has a vending machine, ice machine,
office area, a full-service laundry room and two additional housekeeping and linen storage rooms. The
Vinehurst Inn & Suites has been a landmark for travelers to Keuka Lake since it was built in 1962. The
Finger Lakes are home to more than 100 wineries and TripAdvisor named the Finger Lakes as the
fourth most popular wine destination in the United States. Due to the welcoming and friendly service,
the Vinehurst Inn & Suites received a Certificate of Excellence award in 2014 and Service Excellence
2015 winner from TripAdvisor, as well as many subsequent awards for the 2017, and 2018 season. The
Inn allows for enjoying a lifestyle of seasonal inn-keeping in a warm and relaxing atmosphere. The
Innkeeper's quarters boast 2 bedrooms, 2 baths (including a whirlpool tub), kitchen, dining room, large
great-room with fireplace, large deck and private entry entirely separate from guest areas. Some new
features to the Inn include: room and office updating, outside guest seating area, water softener and
treatment system, facility-wide WI-Fi and cable, bedding and linens, perennial landscaping, cohesive
branding, marketing, signage and website design including online booking. The Vinehurst Inn & Suites
is an established accommodation business that is strong and stable, earning excellent ratings and
many repeat guests. Currently, the Inn is open from April through October, but is built for year-round
operation, and would be great added revenue. All the elements needed for financial success in the
strong Finger Lakes travel market are in place. The reasonable price puts this landmark inn within
reach of any serious buyer.
For non-disclosure agreement click here
Details
Address : 7988 State Route 54, Hammondsport, NY
Features
Beautiful Inn with Lovely Owners Suite in a great town!
Finger lakes and Keuka lake beaches nearby!
World Class Vineyards are close by!
Opportunity to extend to four season resort!
Newly renovated Inn in beautiful condition!
Outdoor Fun: paddle boarding, seaplane rides, fishing