$

2,475,000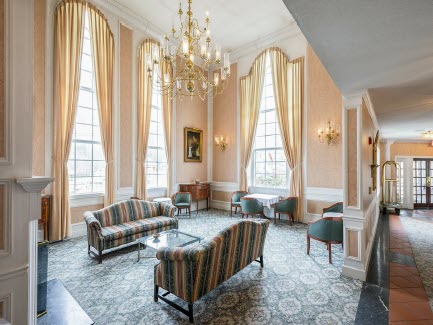 Phoenix Inn Resort
The Phoenix Inn Resort (formerly the Copperfield Inn) is an iconic four season Adirondack resort,
offering 31 well appointed guestrooms and suites ranging in size from 350-800 sq. ft. It boasts two
restaurants as well as the largest ballroom & banquet facility between Lake George and Lake Placid.
There are also several meeting rooms and spacious indoor and outdoor lounging areas. Amenities
include a Fitness Center and Health Club, Saunas, Heated Swimming Pool, Hot Tub & Tennis Court.
The Phoenix Inn is a Green Hotel with Geothermal Heating & Cooling and Solar Hot Water. Set on a
beautiful 2 1/3-acre site there is also considerable opportunity available for additional development.
This is a full service resort with many guest amenities. It's just minutes from The Gore Mt. Ski Center,
the largest skiing venue in New York State. Other activities nearby include: white water rafting,
canoeing, kayaking, fly fishing, mountain biking, hiking, zip line & paintball.
For Non-Disclosure Agreement click Here
Details
Property Type : Boutique Hotel
Address : 307 Main Street, North Creek, NY
Features
The finest newly refreshed guestrooms & suites in thye Adirondacks; high end amenities.
Heated outdoor pool, kealth & fitness center, sauna, hot tub, spa, tennis court
This iconic hotel is just 3 minutes to Gore Mountain and an anchor to the community
Ballroom and Meeting rooms for weddings, parties, reunions & corporate retreats
Enormous Potential to Increase Revenue with professional on site management