Daggett Lake Campsite and Cottages Sells for $2.8 million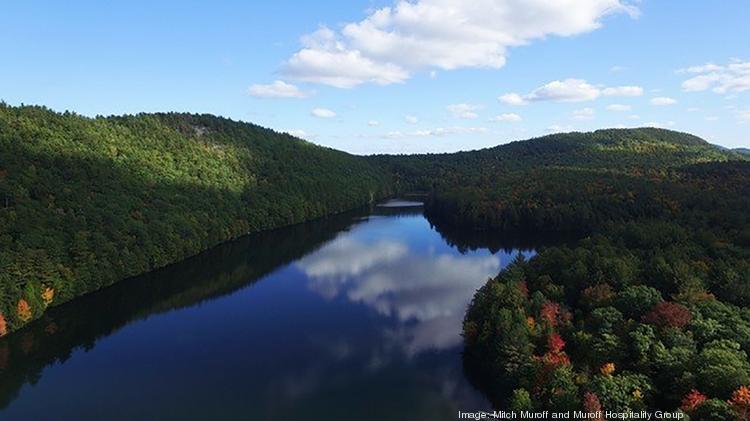 By Robin K. Cooper
Reporter, Albany Business Review Nov 20, 2020, 9:04am EST
Terry Crikelair and Adirondack Preserve LLC have purchased the 400-acre Daggett Lake Campsite and Cottages near Warrensburg for $2.8 million in cash.
Broker Mitch Muroff of Muroff Hospitality Group represented sellers Tom Near and Pamela Finnegan of Daggett Lake Campsites Inc. The transaction closed Nov. 18 in Glens Falls.
The buyer is an investment adviser whose family has property on Friends Lake less than 10 miles from Daggett Lake.
The campground was built and developed by Merlin Hathaway four decades ago and had been owned by Near and Finnegan since 1995. The property includes a private 110-acre lake, approximately 70 seasonal sites for campers and recreational vehicles, a half-dozen cabins and transient campsites.
A waterski school has operated on Daggett Lake for 25 years. There also are two homes on the property.
"You can find plenty of properties with a 20- or 30-acre lake, you don't find too many with a 110-acre lake," said broker Mitch Muroff.
Multiple interested buyers looked at the property as a potential family compound but the sellers wanted to pass the property on to a buyer who would continue to run Daggett Lake as a campground, Muroff said.
Crikelair plans to continue operating the property as a seasonal campground and intends to live there for part of the year.
Crikelair was not immediately available for comment.
The property is located at 660 Glen Athol Road in the town of Thurman. It is less than a 15-minute drive from the village of Lake George.
"I think very strongly that hospitality property in the drive-to markets will continue to do well," Muroff said.
Hotels, motels and other businesses in places like Lake George and Lake Placid and other Adirondack resort areas have fared better than large urban big box hotels, Muroff said.
With the Covid-19 pandemic, it is going to take a while for large hotels in Boston, New York City and San Francisco to see a comeback for properties with 1,000 rooms and large meeting and wedding spaces, he said.
Muroff has been working in commercial real estate for 30 years, including eight years focusing part of his practice in the Adirondacks.